ACOPROVI holds tournament at the legendary golf course in Playa Nueva Romana
10/1/18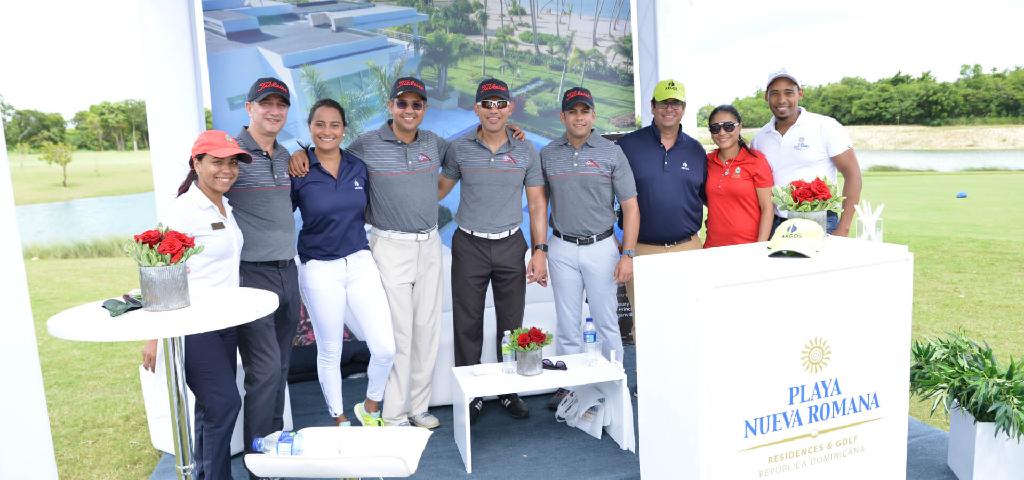 La Romana Golf Club, the prestigious golf course located at Playa Nueva Romana, was chosen to host the fourth golf tournament of the Dominican Association of Housing Builders and Developers (Acoprovi), which brought together real estate developers as well as business executives.
The competition was sponsored by the residential tourism property owned by Grupo Piñero, which set up an attractive display stand on hole 2 during the event to showcase the complex's integral offer for golf lovers.
The manager of La Romana Golf Club, Carlos de Linares Sáez, noted that the 18-hole course has become a standard setter for amateur and professional competitions alike, thanks to the exclusive facilities it offers its players during their stay.
The pairs scramble tournament gave out prizes in three A categories (handicaps 2 to 8), won by Carlos Fernández and Luis Arocha; in the B category (handicaps 9 to 16) first place went to John Padilla and Rafael Berrido, and the C category (handicaps 17 to 24) was won by Roberto Miñoso and Osvaldo Santana. Additionally, the tournament is currently divided into two categories: senior (ages 50 to 64) and super senior (over 65).
The best overall score in the tournament was achieved by Fernando Rodríguez and Miguel Subero.