La Romana Golf Club plays host to the Dominican Republic's first Business Golf tournament
6/16/18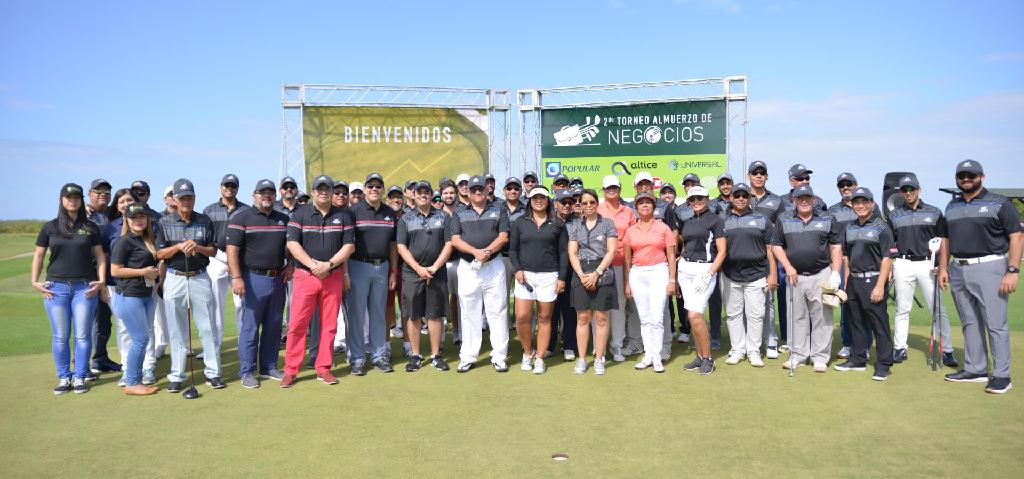 La Romana Golf Club, located in the Bahia Principe la Romana Complex, played host to the first Business Golf tournament in the Dominican Republic, which prompted representatives of the main brands and companies with operations in the country to take their competitive spirit out of the boardroom and onto the links.
The renowned golf course was chosen to celebrate the first edition of the Business Lunch Golf Tournament, created by the producers of the radio program of the same name, José Luis Ravelo and Rafael Fernández.
The characteristics of La Romana Golf Club's facilities, with its idyllic seaside setting featuring cliff-lined links, made the competition an innovative experience for local entrepreneurs and enthusiasts, whose fees for participating in the event were used to finance the energy sustainability initiatives implemented by the Nature Power Foundation in vulnerable communities nationwide.
During the tournament's opening ceremony, Ravelo said that sports are an example of the program's commitment to highlight the good practices and corporate responsibility of Dominican companies and their brands in favor of the overall well-being of places where their operations have a high impact.
Fernández noted that the first Business Lunch Golf Tournament was also designed to promote a harmonious setting for networking among members of the business community through golf, which is the sport of choice for this purpose. He also thanked those present for their massive show of support for the event.
Golf course adjacent to the Caribbean
La Romana Golf Club, which together with Bahia Principe Residences forms Playa Nueva Romana, is distinguished for its beautifully designed course overlooking the Caribbean Sea, positioning it among the best destinations in the region for this tourist niche that generates over US$200 million annually. Its special location, with four holes running adjacent to the sea, makes it a proud member of the "Ocean Golf Courses" group, which includes prestigious courses like the neighboring Teeth of the Dog, in Casa de Campo, Punta Espada, Los Corales, La Cana and Playa Grande.
The golf course located at Playa Nueva Romana is the second property of Grupo Piñero that embraces the vision of its founder, Pablo Piñero, to create holiday homes in which golf plays an essential role in the range of offerings for residents.
Its 18 holes feature wide fairways, spacious and fast greens, four lakes, and 5 tee platforms for players of all levels to choose from according to their level and preference. The academy, run by Toni Planells, who is known for his "Natural Golf Guidance" method, completes this world-class golf offering.
The facilities at Playa Nueva Romana include two five-star hotels with white sandy beaches, a beach club, sports grounds and courts, and other amenities.