Bahia Principe Golf distinguishes the winners of its Ist Bahia Principe Open Tournament in the Dominican Republic
5/7/19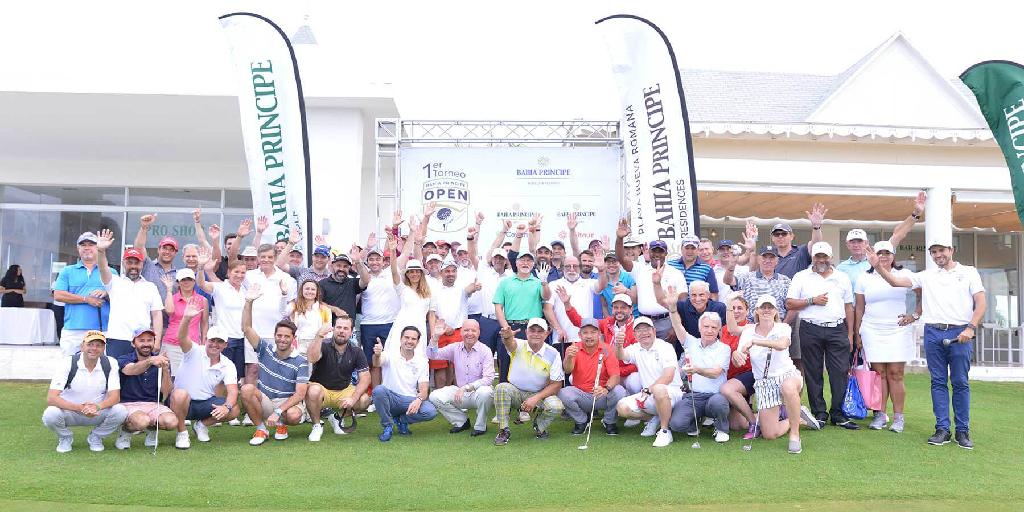 The competition, which consisted of 54 holes under the stableford individual format, was held on two of the best courses in the Dominican Republic. One of them was the recently renamed Ocean's 4 course, in the Bahia Principe complex near La Romana, which is characterized by its fun itinerary and its 4 holes that are bathed by the Caribbean Sea. The second course, where the competition unfolded on the second day, is the world-famous Teeth of the Dog, considered to be the best course in the Caribbean and one of the world's 30 best courses.
Yesterday the winners of the tournament were awarded prizes and trophies valued at 26,000 euros during a gala dinner presided over by Lydia Piñero, Vice President for Quality and Innovation of Grupo Piñero, with the participation of various authorities and executives representing the group.
During the event, Lydia Piñero stated that her family has always considered golf "an indispensable complement to our resorts" and the Dominican Republic "as our second home", and celebrated the opportunity provided by the tournament to "unify sport and destination".
The successful first edition of the Bahia Principe Open Tournament in the Dominican Republic represents the consolidation under its new name of Ocean's 4: an 18-hole par 72 and 9-hole par 3 course with an innovative design that is full of contrasts. Vanessa Vignali, Corporate Director Bahia Principe Golf, pointed out the different features, including its 'Scottish links', 'Caribbean links', 'Parkland' and 'Desert' style areas, along with the holes surrounded by spectacular local flora and fauna, and very specially, its four holes that run along the shores of the Caribbean".
This Bahia Principe Open Tournament was jointly organized by Bahia Principe (Golf, Hotels & Resorts, and Residences) with the support of other Grupo Piñero divisions in its Travels business unit (Soltour, and Coming2), extending the event beyond the golf alone, in a setting of pure harmony.
In addition to hosting this tournament promoted and organized jointly by Bahia Principe's different subdivisions, Ocean's 4 has been chosen consistently over the two years since its inauguration to host major events in various local circuits. The most noteworthy of these include the Pink Ladies, Liga Naco, Golf Channel and Liga Hispaniola circuits, and tournaments like ACOPROVI (Association of Home Builders and Developers), ADAVIT (Travel Agency Association), ADOCOSE (Dominican Association of Insurance Brokers), Almuerzo de Negocios and El Guille Open, among others. In 2019 alone, it is slated to host a total of 15 tournaments.
The sponsors who have taken part in this event include companies like Distribuidora de Frutas Fermín, Disbalca, Therrestra, Green Garden, Sampol, JL Graphics, Banreservas, Ron Barcelo, Constructora Tavarez, Aguas El Eden, Enterex, Electrolic, Ontol Gel, Yoplait, Café Santo Domingo and Vinos Barefoot.
List of Winners of the 1st Bahia Principe Open Tournament

Alejandro Blanes Andersson - Overall Scratch Champion
Marcos Michael Wallner - Overall Champion (1st category)
Arturo Lope Gómez - Overall Champion (2nd category)
Mauricio Ludovino Fernández - Overall Runner-Up (1st category)
Nuria Elizo Elizo - Overall Runner-Up (2nd category)