La Romana Golf Club hosted El Guille Open 2018
8/12/18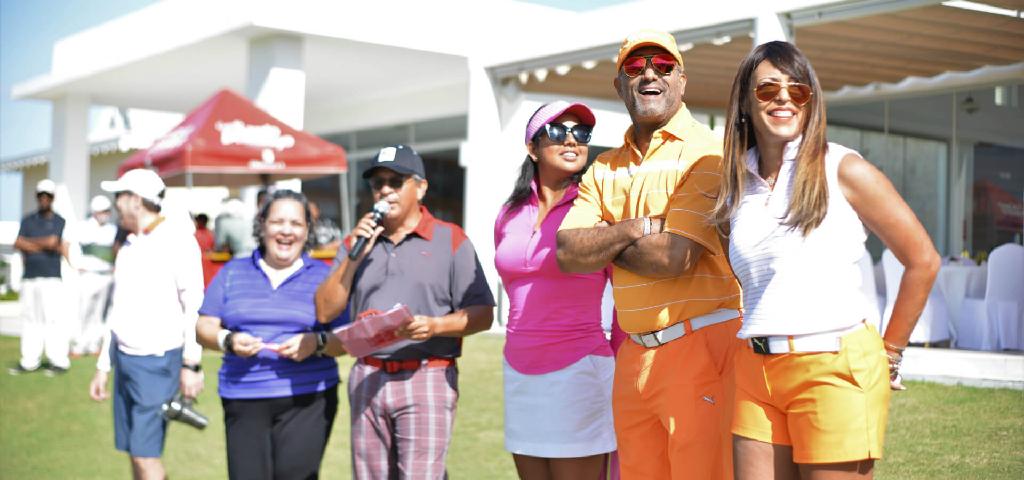 La Romana Golf Club, located in Grupo Piñero's Playa Nueva Romana tourist complex, hosted the 2018 edition of the El Guille Open golf tournament. It is the 16th time the annual charity event has been held.
Many of the country's golf courses have hosted the El Guille Open, which aims to raise funds that will go to laying cement floors in the homes of families in the country's vulnerable communities. This year the goal was to raise enough funds for 100 dwellings, which will benefit an equal number of families in the Los Valientes and Los Frailes areas.
"This is a very special tournament, born in 2002 when a group of friends got together for a round of golf to celebrate the birthday of Dr. Guillermo Santana, "El Guille". That day we pooled our money, and we donated what was left over to build cement floors in the dwellings of needy families in the area of Nagua," explained Gina Eli, the event's organizer.
Under the slogan "Para pisar sobre Cemento" ("Stepping On Cement"), the Open has made it possible to lay cement floors in more than 1,000 homes in towns like Los Marcano in Tamboril; Los Valientes and Los Frailes in Santo Domingo Este; Los Cajuiles, Hato Nuevo and Najayo in San Cristobal; and in communities in Nagua and Licey.
"For Grupo Piñero it is a true honor to host this noble event, which is not only sport, competition and fun, but also social awareness. We would also like to congratulate Cecilia Rosado, Judith Diaz, Miguel Tavarez and Sabino del Rosario, the winners of this edition, who played very well," concluded Arturo Marcano, Sales Manager of La Romana Golf Club.