Grupo Piñero and Inzile Create the Emos Caribbean Joint Venture to Boost Electric Mobility
6/17/22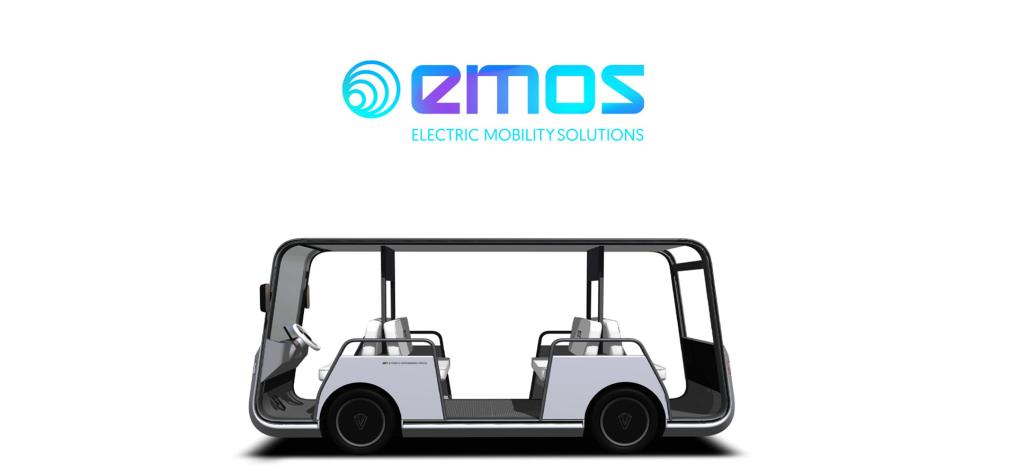 The new company, 50% owned by both entities, focuses its activity on the commercialization of 100% electric mobility solutions for tourist transport in resorts and cities.
This venture materializes Grupo Piñero's commitment to the creation of strategic alliances that guarantee sustainability in terms of economic, environmental and social development.
Palma, June 15, 2022.- Grupo Piñero, a Spanish multinational tourism company with almost 50 years of history, has signed an alliance with Inzile, a Swedish tech company that specializes in the development of electromobility solutions, for the creation of a joint venture that will operate under the Emos brand and will focus its activity on the commercialization of electric vehicles in the hotel and tourism sector.
The project aims to provide sustainable solutions for various mobility services in the tourism industry, such as, for example, the internal transportation of guests within a hotel complex, as well as for the various logistics services of this type of establishment.
In this sense, the new company is born with the intention of leading the electric mobility segment in the sector based on the development of a quality and innovative product, but, above all, a sustainable and environmentally friendly one. Thus, through the new "Vehicle As A Service" (VAAS) concept, it will offer an all-inclusive experience. The service includes maintenance, digital fleet monitoring, local assistance and replacements (to enjoy a service in perfect condition with a nine-year warranty).
Emos Caribbean, 50% owned by Grupo Piñero and Inzile, companies with a long history and solid market position, will provide marketing services in the Dominican Republic, the rest of the Caribbean, Mexico, Southern USA, Central America, Colombia and Brazil. Ricardo Moreno, Grupo Piñero's representative, will lead this new line of business, a task that he will combine with his current duties as managing director of the group.
Encarna Piñero, CEO of Grupo Piñero, recently explained the progress of this project to the President of the Dominican Republic, Luis Abinader. During their meeting, the Group's CEO emphasized that "the creation of Emos means positioning sustainable mobility as a new line of business for the company, which we have been working on for years. This effort also materializes our permanent objective of evolving our products and services toward this category. Therefore, we reaffirm and consolidate our commitment to more sustainable tourism, while contributing to social sustainability through the creation of more jobs. Clearly, this is a task that, in addition to enabling us to meet today's challenges, allows us to leave a legacy for future generations."
Meanwhile, Håkan Örtenholm, executive chairman of the board of Inzile, said, "With this joint venture we continue to move forward to change mobility in favor of environmental sustainability. Through this collaboration with Grupo Piñero we offer sustainable and necessary mobility solutions throughout the tourism industry, which fills us with pride, as well as becoming a pleasant challenge considering our ambitious expansion plans."
With this new effort Grupo Piñero materializes its firm commitment to place sustainability at the core of its business strategy. Therefore, the company continues to work to ensure that its activities have a positive impact on the environment and society, in addition to making every effort to achieve the 2030 Goals.