FEDOGOLF celebrates the 5th stop of the Youth Tour at the La Romana Golf Club
3/5/18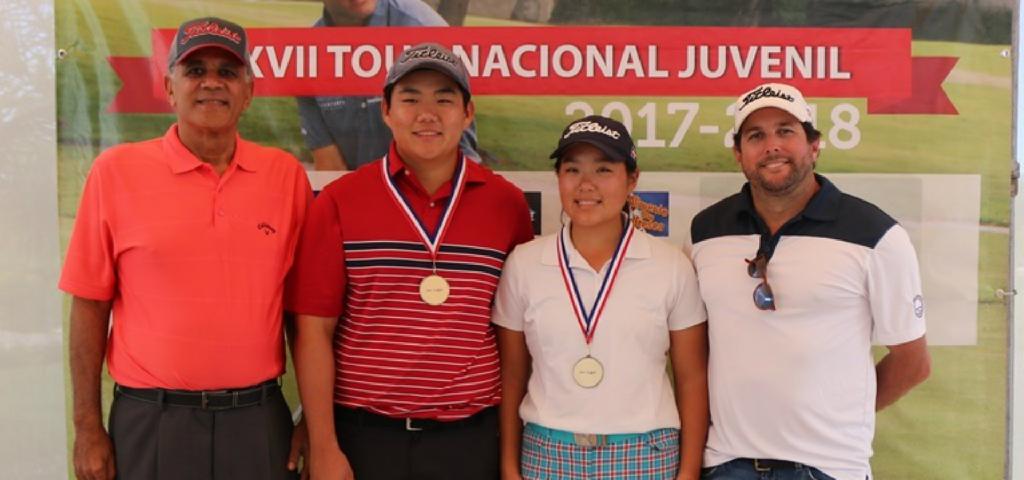 February saw the 5th stop of the Fedogolf Youth Tour at the La Romana Golf Club course. The organizers of Fedogolf praised the good conditions of the course and the attention received by complex executives.
"Thanks to Luis Navarro, director of the La Romana Golf Club, for his attention, to Vanessa Vignali, and to the pro Toni Planells for his great tips on improving performance for the participants of the Fedogolf Youth Tour," said Fedogolf President Rafael Villalona. The Kim siblings, Stephany and Tony, came out on top during this stop. Stephany had the best score overall with 73 strokes. In second place was María Isabel Sánchez (80) and in third Laura Marie Pérez (87) in the 15-18 category. The first place winner in the 11-12 category was Camila Yoo, followed by Stefania Mosyagina and Luna Pérez Fernández.
In the boys' category: Tony Kim was the top player in the 15-19 category, finishing with 76 strokes. He was followed by Ho Jin Kang (77) and Julio Ríos (79). In the 13-14 category, four rounds of tiebreakers were played. Two were at hole 18 and two at hole 9, as Arturo Pérez Fernández, Carlos Heinsen and José Juan González finished tied for first place in the category. In the final tiebreaker, González was eliminated, followed by Heisen, and Pérez Fernández was named the winner with a putt of more than 30 feet.