PGA Ocean´s 4, Your PGA of American experience at the Caribbean
6/14/22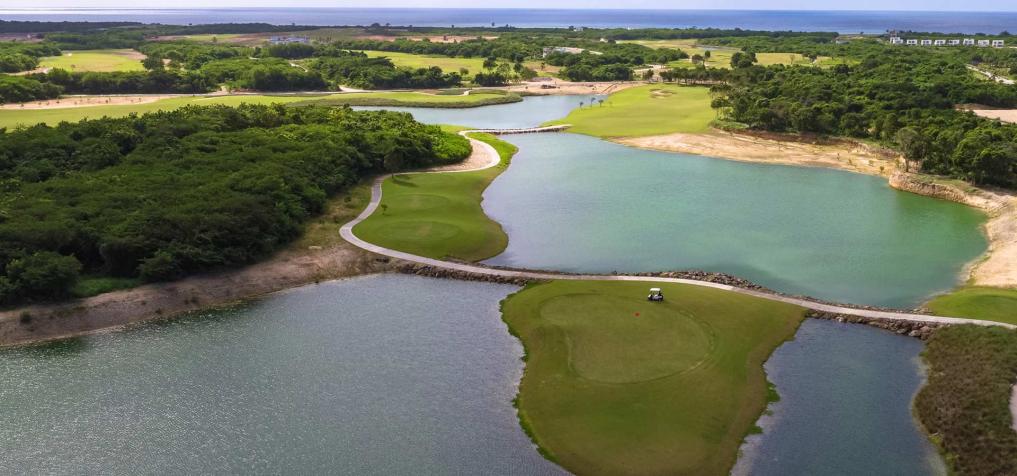 PGA Ocean´s 4 has a total of 27 holes distributed into two spectacular golf courses; one 18-hole par 72, for intermediate and advanced level players, and another 9-hole short par 27, ideal for children and beginners. Impressive for its variety, diversity and cool modernity, the 18-hole course was masterfully built and designed by Maverick Golf.
It is the second PGA golf course developed by Grupo Piñero, combining the area's most striking elements while meeting its main goal: the enjoyment of all golfers. The golfing experience is completed by an Academy, a putting green and a Victorian and contemporary Clubhouse with terrace, bar and restaurant.
Located on the breathtakingly beautiful Playa Nueva Romana bay in the Dominican Republic. Enjoy the most complete golf facilities in an unforgettable setting with amazing views of the Caribbean sea.