Riviera Maya Golf Club Becomes PGA Riviera Maya
9/16/20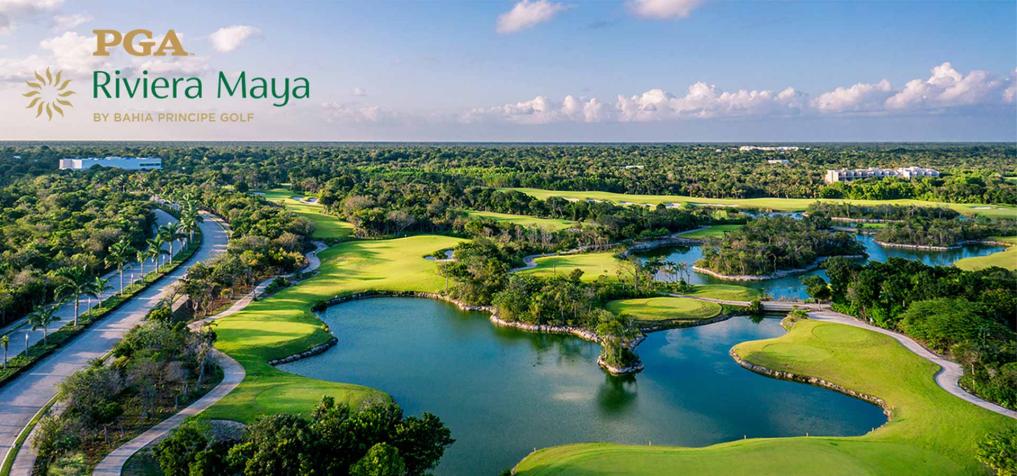 Tulum, Quintana Roo, 3 September 2020 - Grupo Piñero and its Bahia Principe Golf division continue to move forward in their commitment to one of the sports with the greatest interest in the tourism field, after the agreement announced last January with the prestigious Professional Golfers' Association of America (PGA of America). The alliance is now crystallising with the evolution of the Riviera Maya Golf Club, located in Tulum, Quintana Roo, which will be changing its name to PGA Riviera Maya and will become the only golf facility in Latin America to be affiliated with PGA of America.
The change in identity is part of the evolution of the company's golf business, which manages four golf courses attached to its hotels and residential complexes, and is also reflected in the creation of the first PGA of America Golf Academy in Mexico, which will be hosted by PGA Riviera Maya. Both residents and guests of the complex will be able to enjoy innovative practices, development programmes and exclusive educational content. It will have the best instructors, who will be in charge of providing an incomparable golf experience for all levels of play, backed by one of the world's most important sports organisations.
The promotion of this discipline also reflects that, beyond being a sport, golf is understood as an instrument that actively contributes to the development of a region. This is why Grupo Piñero and its Bahia Principe Golf division are working hand in hand with PGA of America to promote the expansion of this sport.
According to Jaime Sitjar, General Manager of Bahia Principe Residences & Golf, "After a few complicated months due to the health emergency caused by Covid-19 worldwide, it is an honour to progressively resume our activity, with all the security measures, social distancing guidelines during play, as well as the new hygiene protocols for both players and employees. We are back, with a new change of identity. Our new name, PGA Riviera Maya, is a step forward in our alliance with PGA of America. We will continue to move forward with this partnership soon, both in Mexico and in the Dominican Republic".
New name for an already renowned complex
PGA Riviera Maya is considered one of Mexico's best golf courses. In fact, for three consecutive years, it has been recognised as the "Best Golf Resort of the Americas" by the prestigious Golf Digest magazine.
Designed by the famous architect Robert Trent Jones II, the complex has 27 holes that form a unique work of architecture. The golf course is noted for combining beauty with challenging conditions, although it is well suited for both the more experienced golfers and new golf enthusiasts. Its degree of difficulty can be easily adapted to all types of players as it provides different teeing options.
Sustainable maintenance and environmentally responsible conservation management has turned PGA Riviera Maya Golf into a nature sanctuary where a great variety of native birds and animals can be seen on each round, making for a unique experience every time.
Golf as a magnet for tourism
Mexico is currently enjoying a golden moment in the world of golf. After the account written by Lorena Ochoa, considered to be the best Mexican female golfer of all time, thousands of young players have taken up this sport and are obtaining excellent results. These include Gaby López, Abraham Ancer, José de Jesús Rodríguez, Carlos Ortiz and Roberto Díaz, to name but a few.
As a result, golf has positioned itself in Mexico as a complementary tourist activity developed around vacations and leisure time. Moreover, Tulum is one of the fastest growing and most interesting tourist destinations for both domestic and foreign visitors.
For all these reasons, Bahia Principe's leadership in the Riviera Maya allows it to integrate golf as a complementary attraction for Tulum, a destination that acquires an implicit level of excellence through the relationship that has been established with PGA of America.