PGA of America Forms Strategic Alliance with Bahia Principe in Riviera Maya, Mexico
2/6/20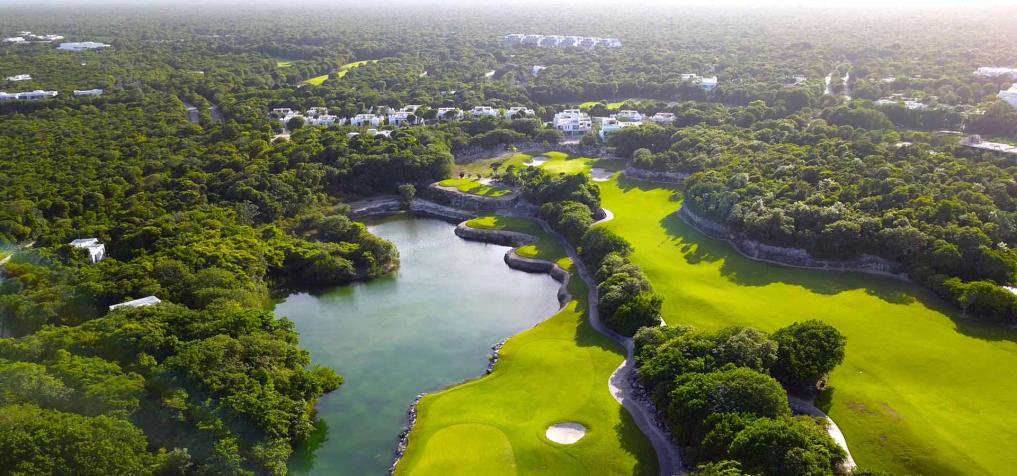 The PGA of America has formed a strategic alliance in Mexico with Bahia Principe, a tourism group of golf courses, hotels and residences, tour operations and other destination services owned by Spain's Grupo Piñero.
The partnership will provide PGA-branding opportunities to Bahia Principe properties in Riviera Maya--a high-volume tourism destination on the northeastern coast of Mexico's Yucatan Peninsula, with four world-class resorts, residential real estate and the Riviera Maya Golf Club, designed by Robert Trent Jones, Jr., comprised of an 18-hole championship golf course and a 9-hole executive course. The agreement marks the first PGA of America facility partnership in Latin America, as the Association continues to support the growth of golf outside of the United States.
To drive sustainable growth-of-the-game efforts in Mexico, the golf facilities will offer player development and youth programming spearheaded by PGA Professionals, as well as utilize marketing opportunities to introduce golf-centric travel packages.
"We're excited to partner with the Bahia Principe brand in Mexico," said PGA of America Chief Innovation Officer Arjun Chowdri. "Their enthusiasm to partner with the PGA of America, not only to enhance golf tourism in Mexico, but support our mission of growing the game and positioning PGA Professionals in roles of influence, provides a fantastic opportunity for the PGA to positively affect golf in the region."
"We could not imagine a better brand to partner with to continue promoting golf and Bahia Principe´s support of this sport," said Bahia Principe Residences & Golf Managing Director Jaime Sitjar. "It is a true honor and great privilege for our company to have the PGA of America beside us, supporting and contributing together for the growth of golf in Latin America. This partnership reinforces our strategy, in order to continue offering our clients exciting experiences."