Bahia Principe Golf, Official Sponsor of the Yellowbird Golf Classic
5/24/19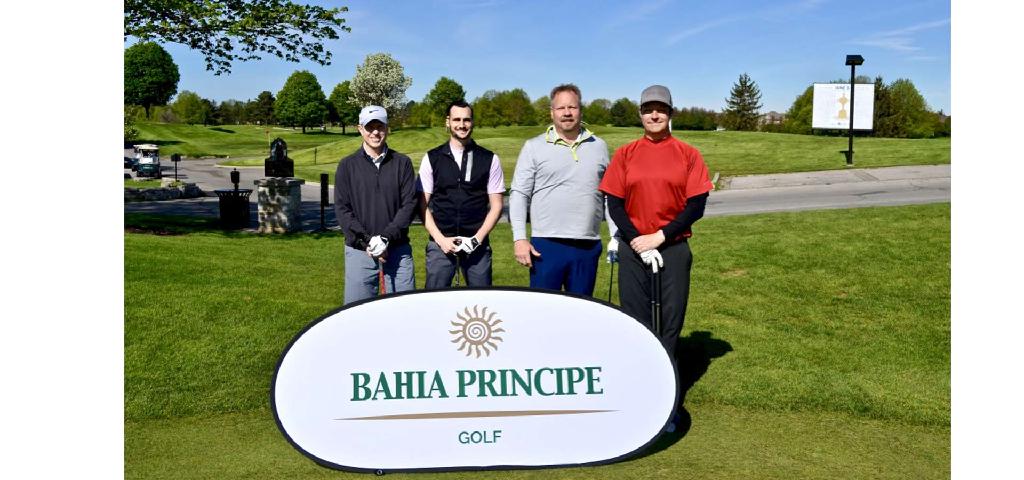 On May 24, the YellowBird Charity Golf Classic was held at the Glen Abbey Golf Club in Oakville, Ontario (Canada).
This tournament is organized in support of the YellowBird Charitable Foundation, a non-profit organization that aims to improve the social conditions of different tourist destinations in the Caribbean.
The tournament attracted a large number of spectators and 120 golfers who enjoyed a great day, where the divisions of Bahia Principe Residences and Bahia Principe Golf were present as official sponsors with an award for any Hole in One. The prize was a week's stay at one of the luxury properties at Bahia Principe Residences on the Riviera Maya, including unlimited golf during the week at the Riviera Maya Golf Club, run by Bahia Principe.
-"For Bahia Principe, social responsibility is an essential point. In addition to our efforts to support the development of communities in the destinations in which we have a presence, we are pleased to participate in other initiatives such as the YellowBird Charity Golf Classic"- noted Rodrigo Padilla, Corporate Marketing Director of Bahia Principe Residences and Bahia Principe Golf.

There were no winners of the Hole in One award this time around, but since it was an altruistic event in line with Grupo Piñero's social responsibility policy, the award was auctioned among the participants. The lucky winner of the auction was Krim Benaissa, from the Global Business Travel Association. The money collected from the auction, through and during the event, went to the YellowBird Foundation.
Since its creation almost ten years ago, the YellowBird Charitable Foundation has donated more than a quarter of a million dollars to educational initiatives throughout all of the Caribbean and Latin America. In recent years, Bahia Principe has participated as a sponsor of the YellowBird Charity Golf Classic in support of such a noble cause.
-"Para Bahia Principe la responsabilidad social es un punto fundamental. Además de los esfuerzos que realizamos en apoyar el desarrollo de las comunidades en los destinos en los que tenemos presencia, nos complace participar en otras iniciativas como el YellowBird Charity Golf Classic"- comentó el director de marketing corporativo de Bahia Principe Residences y Bahia Principe Golf, Rodrigo Padilla.

En esta ocasión, no hubo ganador del premio al Hole in One, pero por tratarse de un evento altruista y en congruencia con la línea de responsabilidad social de grupo Piñero, el premio fue subastado entre los participantes. Siendo el afortunado ganador de la subasta, Krim Benaissa, de Global Business Travel Association. Lo recaudado en dicha subasta, a través y durante el evento fue a beneficio de la fundación YellowBird.
Desde que se creó la YellowBird Charitable Foundation hace casi diez años, ha donado más de un cuarto de millón de dólares a iniciativas educativas en todo el Caribe y América Latina y en los últimos años, Bahia Principe ha participado como patrocinador del YellowBird Charity Golf Classic apoyando tan loable causa.